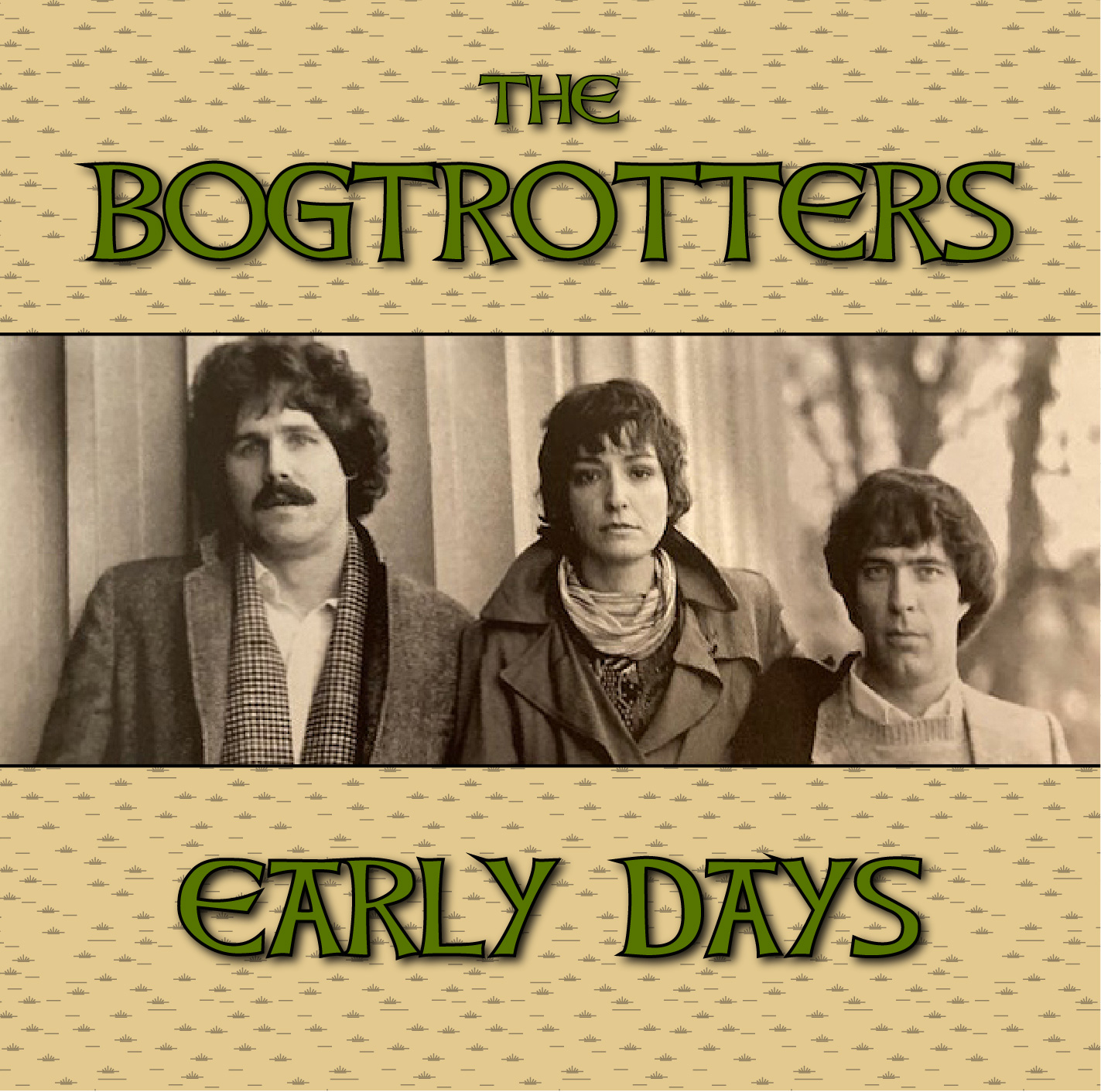 Early Days
This is the original Bogtrotters holding forth in 1982.The vocals are clear and strong from Bob Savage, Nan O' Malley and Mike O'Malley and tight harmonies all round.
Songs
The Irish Rover
The Beggarman
Wild Rover
Maire Mac
Willie McBride
Molly Malone
Three Irish Polkas
The Maid of Fife
Finnegan's Wake
Nancy Whisky
The Mermaid
Waltzing Matilda
Credits
Mike O'Malley – Vocals, guitar
Nan O'Malley – Vocals, percussion
Barry Robbins – Vocals, mandolin
Bob Savage – Vocals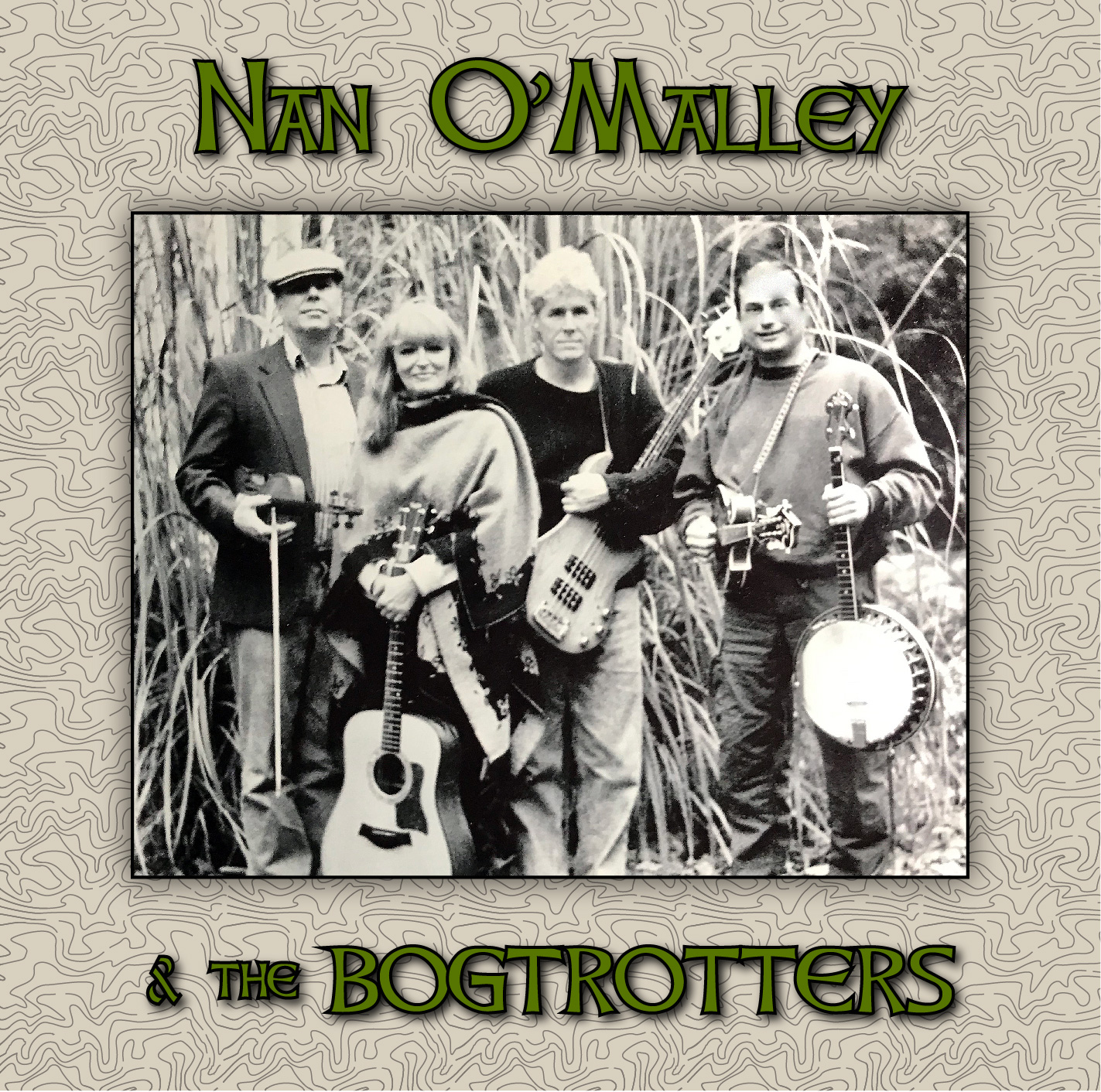 Nan O'Malley and the Bogtrotters
Recorded in 2008 after the group was reformed and more instrumentals were added. Note the strong fiddle work!
Songs
Mountain Dew
Raggle Taggle Gypsy
Rosin the Bow
Riley's Daughter
Lowlands
Waxie's Dargle
Mountains of Mourn
All of Me
Credits
Nan O'Malley – Vocals, guitar
Mike O'Malley – Vocals, bass
Maryann Ratchko-Gamez – Flute, whistle
Roland Kausen – Banjo, mandolin
Seth Rosen – Fiddle
Jim Kelley – Fiddle